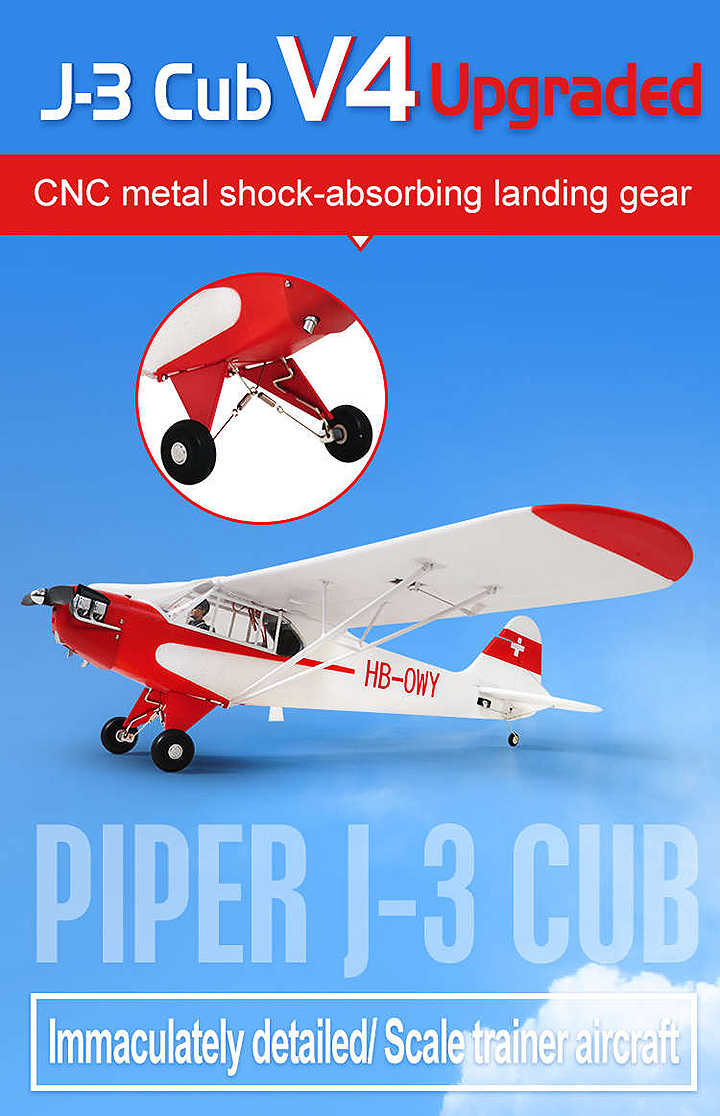 The Piper J-3 Cub is an American light aircraft that was built between 1937 and 1947 By the Piper Aircraft Company as an affordable trainer. The aircraft has a simple, lightweight design which gives it good low-speed handling properties and short-field performance. During the WWII, J-3 Cub was designated as L-4 Grasshopper, used extensively for reconnaissance, transporting supplies, artillery spotting duties and medical evacuation of wounded soldiers.
Like its full-sized counterpart, the all-new FMS 1400mm J-3 V4 has excellent short takeoff and landing (STOL) and slow speed handling characteristics. FMS has dedicated significant amount of resources in making this aircraft as detailed as possible- components such as the engine and landing gear, among many others, are replicated in loving detail. Something worth noting is that FMS has made scale floats for the Cub as a response to popular demand from the community.
To mix things up a little, FMS has selected an attractive, historically accurate red paint scheme for the V4 Cub. Not all J-3's were yellow!
For pilots who are looking for an easy-to-fly, scale aircraft that has gentle trainer characteristics, plenty of power and graceful lines from the golden-age of flight- the 1400mm FMS J-3 V4 is all of that, and more.
FEATURES
Powerful 3536-850KV motor, Predator 40A ESC

Highly detailed scale engine and landing gear

Simple structure for quick assembly

Durable EPO material

Optional scale floats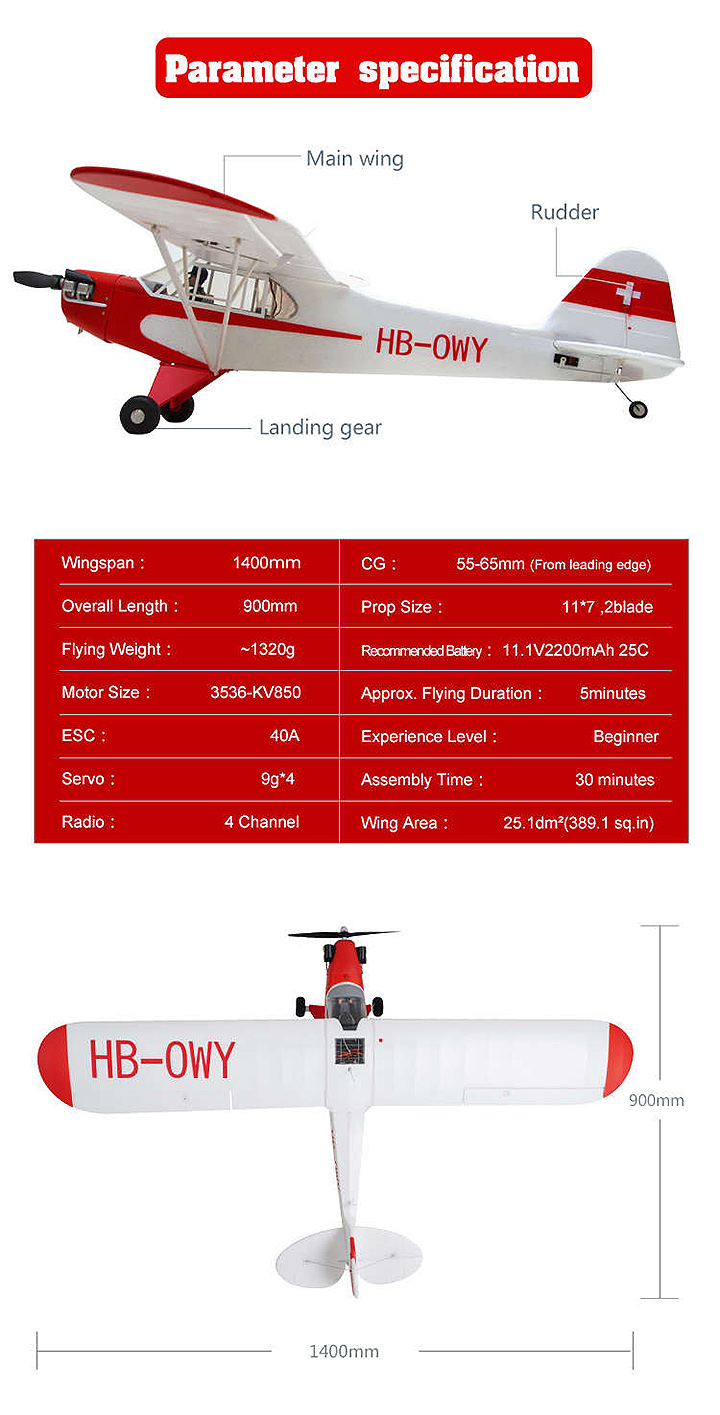 FMS 1400MM J3 CUB V4 W/REFLEX FLOAT PNP
Brand: FMS
Product Code: FMS106PF-REFV2
Availability: In Stock